music news & cult free CDs
Animal Collective
Album: Fall Be Kind + 9 albums free download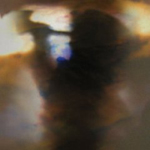 By way of decrying a society that left its citizens unbearably restrained, Edith Wharton describes how in New York in the 1870s, women would order dresses from their Paris dressmakers and then leave them in tissue paper at least two years before wearing them in public; the thought of showing them "in advance of the fashion" was unforgivably vulgar. Social life has changed, but cultural life seems just as restricted now – even Animal Collective are held back by trends that seem a couple of years old (and that they helped to invent). When I think back on 2009, I'll first remember how our impoverished aesthetic generation repeatedly scraped the resin from the cultural trash barrel. Every second person is wearing neon leggings, and the ones who aren't rock a '70s aesthetic, with high-waisted jeans and moccasins. Christmas sweaters are getting impossible to find at the thrift store. Ska revival. Garage rock revival. It never ends.
Fall Be Kind really mines the depths of the b-bin: musical theater + jam band + Putumayo. Liking it feels goofy, even though it's pretty good. The references seem to be in good faith – Animal Collective always sounds like a band doing exactly what it wants. Over the years, this embrace of artistic freedom paradoxically leads the band further and further into postmodernism. Disparate styles feed back through the AC sensibility and come out sounding inevitable, expressions of the zeitgeist simultaneous with its creation. Kind of like how Vivienne Westwood "invented" punk and Marc Jacobs "invented" grunge. In constantly referring to other art and hence the process of making art, the everything-all-at-once style limits lyrical themes and prevents musical progression. Even before this style was the norm, getting famous was a straitjacket for a lot of bands because of the endless touring; making songs that have a universal meaning is difficult when a band's existence becomes only about being a band. Fall Be Kind shows AC are struggling with this, in both form and content (though not at the same time).
Dim lights Embed Embed this video on your site
"On a Highway" is the loneliest, most road-soaked track: "On a highway / I'm sick from too much reading / Jealous of Noah's reading / Can't help my brain from thinking." The songs improve as the lyrics sink in, partly because they ache with missing the self and loved ones: "On a highway / Thinking of the one who / I left alone and hoping / I don't know how I'm coping." This is the best and boldest song on the EP because it strips out instrumental flourish to focus on singing. Other songs become mired in Pan pipes and Over the Rainbow celestial synthesizer gauze ("Graze"). This retreat into familiar, known genres evoke an animal's licking wounds in a comfortable hole until it regains its strength.
Dim lights Embed Embed this video on your site
Animal Collective's ultimate flash of brilliance on Sung Tongs, in which they started to make songs in a totally new way – their invention of a new mode – is difficult to sustain as they become involved in sampling and sausage making. Hopefully, as they get used to a new life, the familiar will cease to hold them back.
Dim lights Embed Embed this video on your site
History
Animal Collective is a band originally from Baltimore, Maryland, currently based in New York City. Animal Collective consists of Avey Tare (David Portner), Panda Bear (Noah Lennox), Deakin, also spelled as Deacon or Deaken (Josh Dibb), and Geologist (Brian Weitz). Records released under the name Animal Collective may include contributions from any or all of these members; the lineup is not uniform. The band members met in school and started recording together in various forms of collaboration from a young age. The group also runs the record label Paw Tracks on which they have released their own material as well as that of other artists
Dim lights Embed Embed this video on your site
Animal Collective grew out of childhood friendships in Baltimore County. Noah Lennox and Josh Dibb met in the second grade and became good friends. Lennox went away to Pennsylvania for high school, while Dibb attended The Park School of Baltimore along with David Portner and recent Philadelphia  transplant Brian Weitz. According to Lennox, they attended "progressive" schools that emphasized creativity, imagination and artistic self-expression as part of "a complete kind of education"[6]. Weitz and Portner started playing music together when they were 15 because of their shared love of the band Pavement  and horror movies. Their musical range included cover songs by Pavement  and The Cure as well as the songs Poison by Bell Biv DeVoe and Seasons In The Sun by Terry Jacks.  When both met Dibb, they started an indie rock band called Automine with schoolmates Brendan Fowler (a.k.a. BARR) and David Shpritz. Around that time, they had their first experiences with psychedelic drugs like LSD and started to improvise while playing music. When Portner was 16, he wrote and performed the song "Penny Dreadfuls" with Automine, which later appeared on the first Animal Collective album Spirit They're Gone, Spirit They've Vanished.
Dim lights Embed Embed this video on your site
After being told that they sound like Syd Barret era Pink Floyd and early Grateful Dead and reading a review of a Climax Golden Twins record around 11th and 12th grade, they started to discover psychedelic and sound music like Noggin as well as Krautrock related bands like Silver Apples and Can. Meanwhile, Dibb had introduced Lennox to Portner and Weitz and the four of them played music in different combinations and often solo, producing lots of home recordings, swapping them and sharing ideas. Using a drum machine for the first time, Weitz and Portner started a duo called Wendy Darling, whose sound was inspired by soundtracks of horror movies like The Texas Chain Saw Massacre and The Shining, especially György Ligeti and Krzysztof Penderecki.Portner remembers:
We had never heard so-called experimental music at the time, we didn't know that people made music with textures and pure sound. So we started doing that ourselves in high school, walls of drones with guitars and delay pedals and us screaming into mics.

Step by step, their music came closer to the later sound of Animal Collective.
Dim lights Embed Embed this video on your site
Lennox and Dibb both went off to college in the Boston area (Boston University and Brandeis University), while Portner and Weitz attended schools in New York City (NYU and Columbia University). Lennox and Dibb assembled Lennox's debut album, Panda Bear, during this time from the multitude of recordings Lennox had made in the previous years and established their own label, Soccer Star Records, to release it.
Download albums
Water Curses
Purple bottle

People
Dim lights Embed Embed this video on your site
Prospect Hummer
Grass
Feels
Who Could Win A Rabbit
Sung tongs
Here comes the indian
---