music news & cult free CDs
The Bug
Album: London Zoo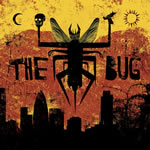 London Zoo, the latest missive from London's Kevin Martin, a.k.a. The Bug, is heavy enough to be one of those peak statements, an album that feels like the logical culmination of the notorious producer's 20-year career. That's quite something, considering Martin's participation in projects like Techno Animal, God, Ice, and more recently Razor X Productions. The scope of this album, however, channels all of his strengths into a near-perfect storm.Martin's previous outlets, particularly Techno Animal and Ice, played a part in bringing heavyweight dub and the ill-fated "digital hardcore" to a wider audience, and likely played a part in the genesis of grime and dubstep. But upon his introduction to the burgeoning dubstep scene in London. Martin realized that others had reached a similar point, albeit in different ways, and he quickly found new collaborators, many of whom lend their voices to songs on London Zoo. While the album intersects with the dubstep scene, it encompasses much more. .......
... Final
There's also a clear line to dancehall, most obvious on the album's opening track, "Angry," featuring Tippa Irie. The song's 8-cylinder rhythm simply won't be matched this year. Martin's massive production is the star here, from the raucous drums to the claustrophobic rhythms to the earth-shuddering bass. His BPM skips around like a pulse at a good Hitchcock flick. The pounding of "Angry" gives way to a slow, pulsing beat on last year's single, "Skeng," then shuffles its way through "Too Much Pain" before coming back to life on the sci-fi dub of "Jah War." It's the details that pay the highest dividends, and they only come with multiple listenings. Carefully applied delays, subtle melodic touches and bursts of noise all serve to support the songs and the vocalists, never distract.
Dim lights Embed Embed this video on your site
A gallery of guests visit on Zoo, and Martin has chosen wisely – there are no weak links here, no embarrassing MCs stepping over otherwise strong tracks. From the previously mentioned Tippa Irie's stellar opening, we get Ricky Ranking on three songs, including the dark-yet-pretty "Judgment" [sic], an apocalyptic statement couched in smooth melodies. Killa P and Flowdan turn "Skeng" into a brick to the head, while Warrior Queen's strong vox make "Insane" and particularly "Poison Dart" high points. Aya, Spaceape, and Roger Robinson also appear, the latter on the spooky noir-dub song "You & Me." Of the dozen tracks, only "Freak Freak" is an instrumental, a somewhat laid-back groove that offers a well-earned break after 30 minutes of mayhem.
Dim lights Embed Embed this video on your site
Considering the host of absolutely killer tracks,London Zoo might just be Kevin Martin's finest album, which is astounding considering the man has been making music for two decades. What's more, after a career in the post-industrial margins, he's made a record that couldn't be more now. Along with fellow codgers James Murphy and Ricardo Villalobos, Martin is reimagining the boundaries of contemporary music. He's proof that just because you grow old doesn't mean you have to lose your edge.
Dim lights Embed Embed this video on your site
Kevin Martin, the main man behind a myriad of projects -- related to experimental ambient (EAR), space jazz (God), hip-hop (Ice), and electronic music (Techno Animal) -- founded the Bug in 1996 for Tapping the Conversation, a heavy dub album (based on Francis Ford Coppola's 1974 film The Conversation) recorded for WordSound with ambient-breakbeat maestro DJ Vadim. Five years later, the Bug returned as a mostly Martin project with Pressure, a record that wrecked dancehall conventions and featured vocal toasts from the Rootsman, Daddy Freddy, and Toastie Tailor. Although it didn't seem as if the Bug remained steadily active during the next few years, Martin and the Rootsman teamed (as Razor X Productions) to record a series of pulverizing singles that were eventually compiled for 2006's Killing Sound. The third proper Bug album, London Zoo, surfaced on Ninja Tune in 2008, with Martin serving up typically aggressive dancehall informed by grime and dubstep. The likes of Warrior Queen, Tippa Irie, Spaceape, Ricky Ranking, and Roger Robinson contributed vocals.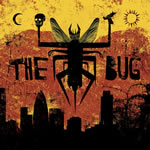 ---